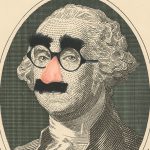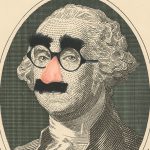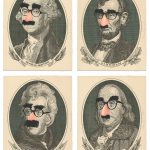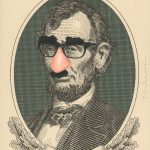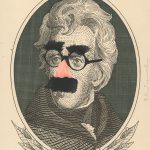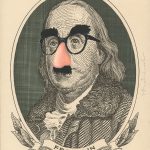 Incognito
$1,000.00
This President's day we pay tribute to our founding fathers, each a pivotal member of American history. Depicted in nose glasses, each founding father is altered with a lighthearted twist of comedy as they are bordered within a frame of currency.  
This pop art edition print pays tribute to these original American icons, in a set of four archival pieces on paper. A seven-color screen print, signed and numbered, with a thumb print on the back.
This edition print is only available as a set.
Edition of 100
Print Size: 22 in x 17.5in each
Shipping is estimated at 1-3 weeks on all domestic orders and 2-4 weeks on all international orders. 
All Sales Are Final. We will not offer refunds or exchanges. We are not responsible for damaged, stolen, or lost orders. Limit one per customer.
Out of stock