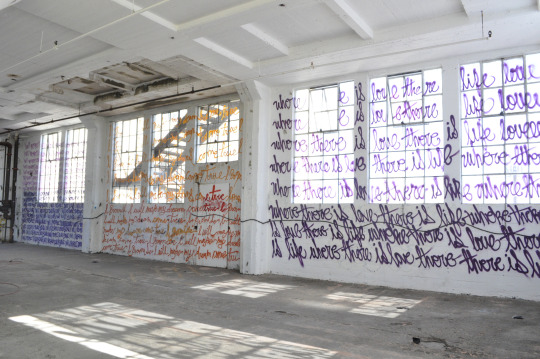 "Life Is Beautiful: Art Show 2011″ Solo Exhibit
Mr Brainwash returned to the home of his first solo show, Los Angeles, with "Life is Beautiful: Art Show 2011″.
This show was his biggest yet, taking over an 80,000 square foot building in the center of the city. Each day, thousands of people gathered to see this thrilling monster of a show, which embraced Los Angeles, the epicenter of pop culture.
Mr Brainwash also gave artists the opportunity to be a part of the show. For the exhibition, he donated over 20,000 square feet of space to showcase donated works from around the globe. Artists were invited to mail in their art or install the artworks themselves.
Most art shows and exhibitions are reserved for a specific segment of society, however, Mr Brainwash art shows are for everyone. His shows became an art access point for art lovers of all ages, and socio-economic backgrounds.
The first 300 people to arrive and step into the building on the 22nd received a special edition print that was numbered, hand-finished, thumbprinted and signed by Mr Brainwash himself.