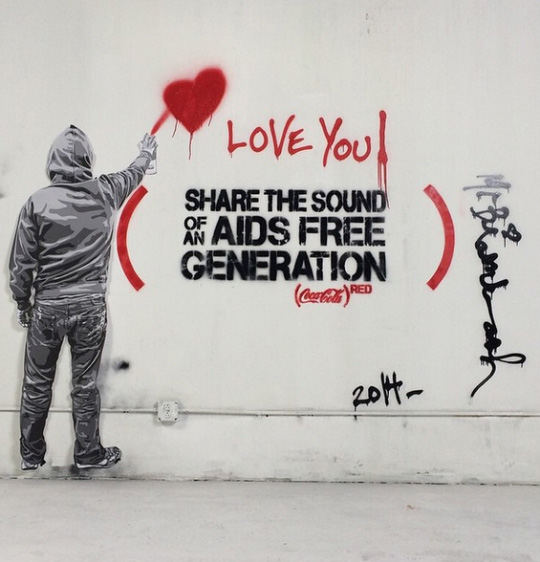 Wyclef Jean + AVICII's "Divine Sorrow" for (RED)
Coca-Cola and (RED) teamed up for the Share the Sound of an AIDS Free Generation campaign, featuring new music from Aloe Blacc, OneRepublic, an unreleased song from Queen's Freddie Mercury and a collaborative work with Wyclef Jean, Avicii and Mr Brainwash.
The primary goal of the campaign was to spread global awareness of HIV/AIDS to millennials in an effort to end the pandemic. The campaign featured an array of top artists as they debut new music and offered exclusive experiences to bring people together and give. Money raised from the campaign went to the Global Fund to fight AIDS, tuberculosis and malaria. It was also used to finance grants to provide HIV prevention, testing, counseling, treatment and care services.