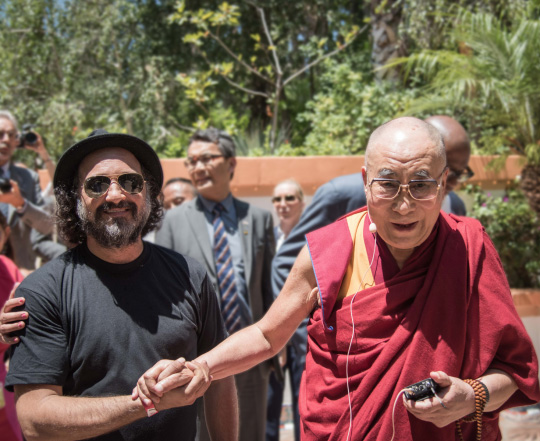 Mr Brainwash Meets the Dalai Lama
Peak Mind Foundation hosted a talk with His Holiness the 14th Dalai Lama at Rancho Las Lomas in Silverado Canyon, California. The Dalai Lama gave a public talk on wisdom, love and compassion and the event was a celebration of a lifetime devited to spreading the message of the value of peace, kindness and universal compassion throughout the world.
Mr Brainwash attended the event and had a chance to meet with His Holiness, presenting the Dalai Lama with an artwork that he created.
Click here for more information.