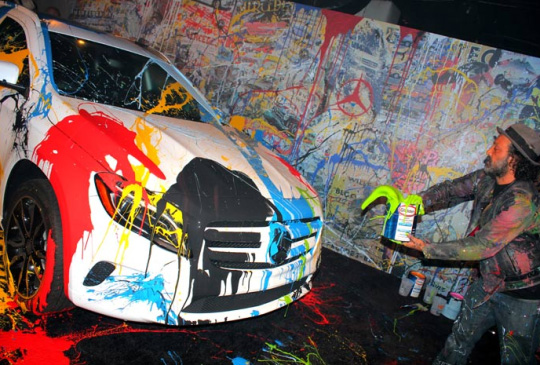 Collaboration and Performance with Mercedes-Benz
Mr Brainwash attended the Mercedes-Benz Evolution Tour with Alabama Shakes and Young the Giant in Santa Monica, California. He was invited to do a performance piece at the event on a GLA-Class vehicle.
Mr Brainwash has previously collaborated with Mercedes-Benz before this event: he had painted one of their vehicles before, which toured nationwide with the German automobile company and was also exhibited at the Los Angeles Auto Show in 2014.