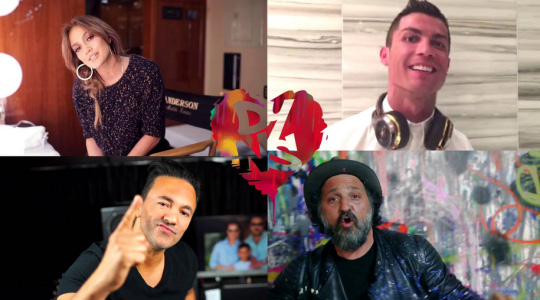 Features in "Don't You Need Somebody" Music Video by RedOne
In the video, you can see Mr Brainwash lip-syncing along with Jennifer Lopez, Cristiano Ronaldo (professional Portuguese football player for Spain's Real Madrid) and RedOne.
RedOne is a songwriter/producer who's worked with artists like Lady Gaga, Jennifer Lopez and Nicki Minaj, just to name a few. He has been in the music industry for a number of years, but "Don't You Need Somebody" is his debut into the music industry as an artist himself, a song that was created and produced with Enrique Iglesias, R. City, Serayah and Shaggy.
RedOne invited a few of his friends to feature in the music video for "Don't You Need Somebody."