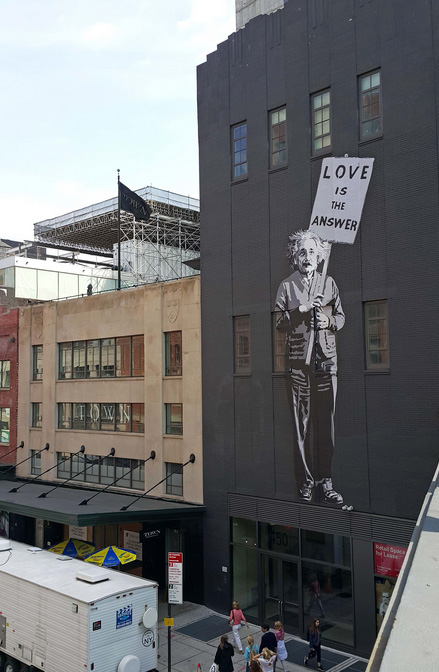 "Life Is Beautiful" Pop-Up Show (NY)
Mr Brainwash returned to New York for a pop-up art show, "Life is Beautiful" in June 2015.
The show had thousands of visitors a day, tourists and locals alike, who were delighted to discover the unannounced art show hidden under New York City's famous High Line.
The 9,000 square foot space was packed with sculptures, screen prints, and installations, all which showcase his signature take on pop culture's most recognizable icons and images and signified his glorious return to The Big Apple.