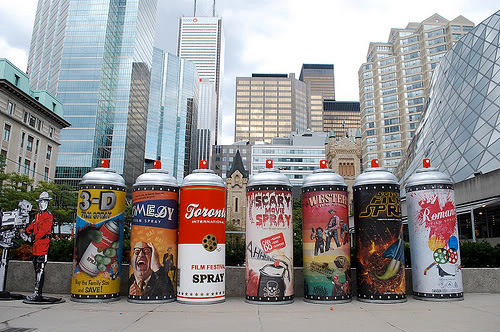 Mr Brainwash continued to bring his art all over the world, making his Canadian debut at the Toronto International Film Festival in 2011.
Mr Brainwash's installations were placed all over the city. They included his signature eight-foot tall spray can sculptures, each one a different film genre, and life-size Canadian Mounties cutouts, armed with boom mics and cameras.
Everywhere Mr Brainwash went, he was able to create a pop art conversation with the city for which he created.
Mr Brainwash also contributed a print of Grace Kelly for the film festival's exhibition "Movie Star to Princess" in honor of the late film actress.