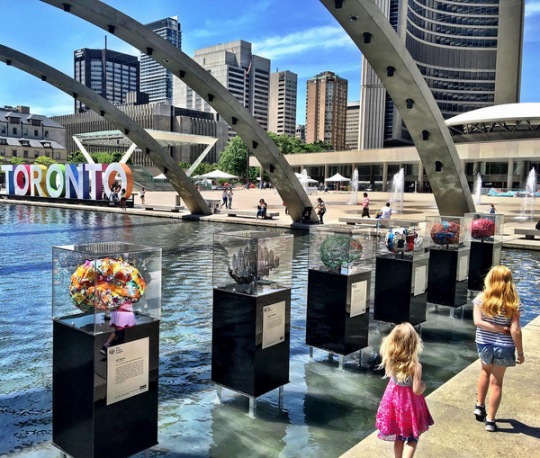 Donation to The Brain Project Fundraiser
Mr Brainwash was among the 100 internationally known artists that were invited by The Brain Project, a program by the Baycrest Foundation in Toronto, to customize their own brain sculpture as a way to raise awareness, support and research into aging and brain health.
Artists of various art backgrounds – fashion, architecture, photography, painting, performance, were invited to design their own brain sculpture to be displayed in different venues across Toronto.
The public was invited to vote for their favorite designs and the sculptures were sold at an auction with the proceeds going to Baycrest Health Sciences for funding.