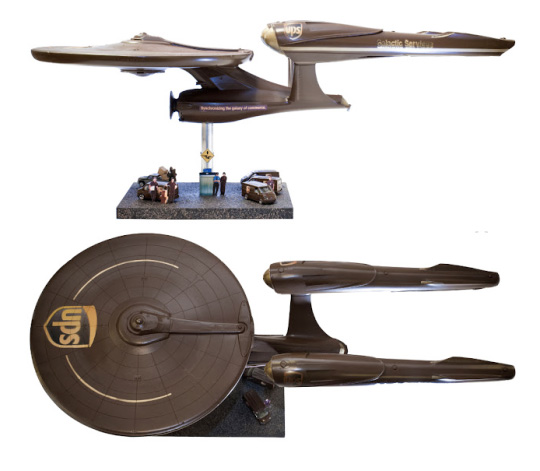 Star Trek: The Enterprise Project
Various graffiti, FX and pop artists from all over the world were invited to design their own interpretations of the USS Enterprise ship from Star Trek. The 34″ replicas were base on the actual 3D models that were used for the film, directed by JJ Abrams.
Mr Brainwash's version of the USS Enterprise was that of a UPS delivery spacecraft and it was on view at the Arclight Cinemas in Sherman Oaks, California.